In another case of a cricketer being targeted on social media, all-rounder Irfan Pathan was trolled for posting a selfie with wife Safa Baig. The 32-year-old posted a photograph on Instagram as well as official Facebook page with a message that read, "This girl is trouble #love #wifey."
The post did invite trouble for Pathan as fans from across the globe slammed Irfan and his wife for posting a picture which was against Islam.
Here are some of the reactions:
A comment read, "WTF Tell her to cover her arms. Being a muslim and being a Pathan its your duty to do so."
"Hiding face is not Farz…But hiding arms is farz Irfan bhai... She'is hiding her face its good, may Allah bless her… But tell her to hide her arms too..." wrote a certain Kaashif Raza Khan.
A person named Abdullah Qureshy wrote, "Mashaa allah, esi baat nahi h ki islaam aap par laagu hota h, but aapaki chhavi ek sachche musalman ki h so pleaase bhabhi ko parde me rakho." (Your image is that of a true Muslim, so please keep your wife in veil).
Another person named MD Mojibur Rahman Majid wrote, "Bhai nice picture. But please don't update Wife or any of our Muslim girls pictures . I really highly respect your family coz you got so nice family, your family example for others, I got one humble request to you please don't update muslimas pictures, our girls are very special . They simply not come out, I love you bhai." (sic)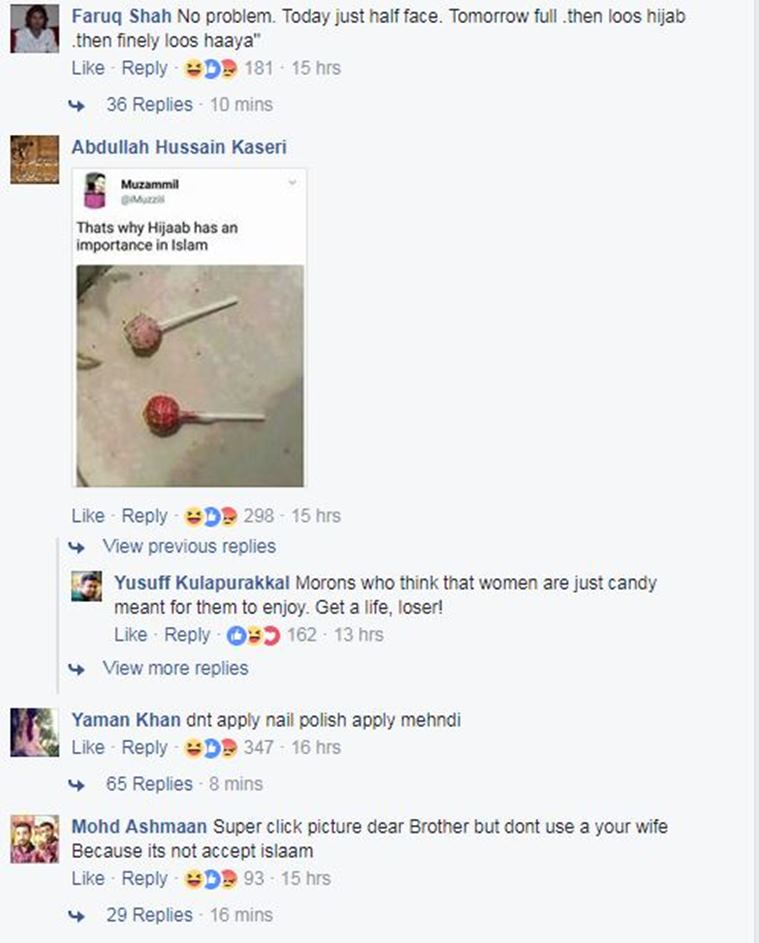 Irfan tied nuptial knots with Safa Baig at Haram Shareef, in the holy city of Mecca in February 2016. The duo had been dating for two years before they decided to take their relationship to the next level.
Interestingly, this is not the first time that a cricketer has been targeted for posting an image of his wife. Last year, India fast bowler Mohammed Shami was trolled for sharing an image with his wife on social media where she was seen wearing a sleeveless gown. Shami later slammed the trolls and asked them to mind their own business.